ADDITIONAL SECURITY PROTOCOLS
EFS19's first Booster Pack
The Security Protocols are designed for those of you who have already escaped Site 19, but are ready to try again, this time in Beast Mode!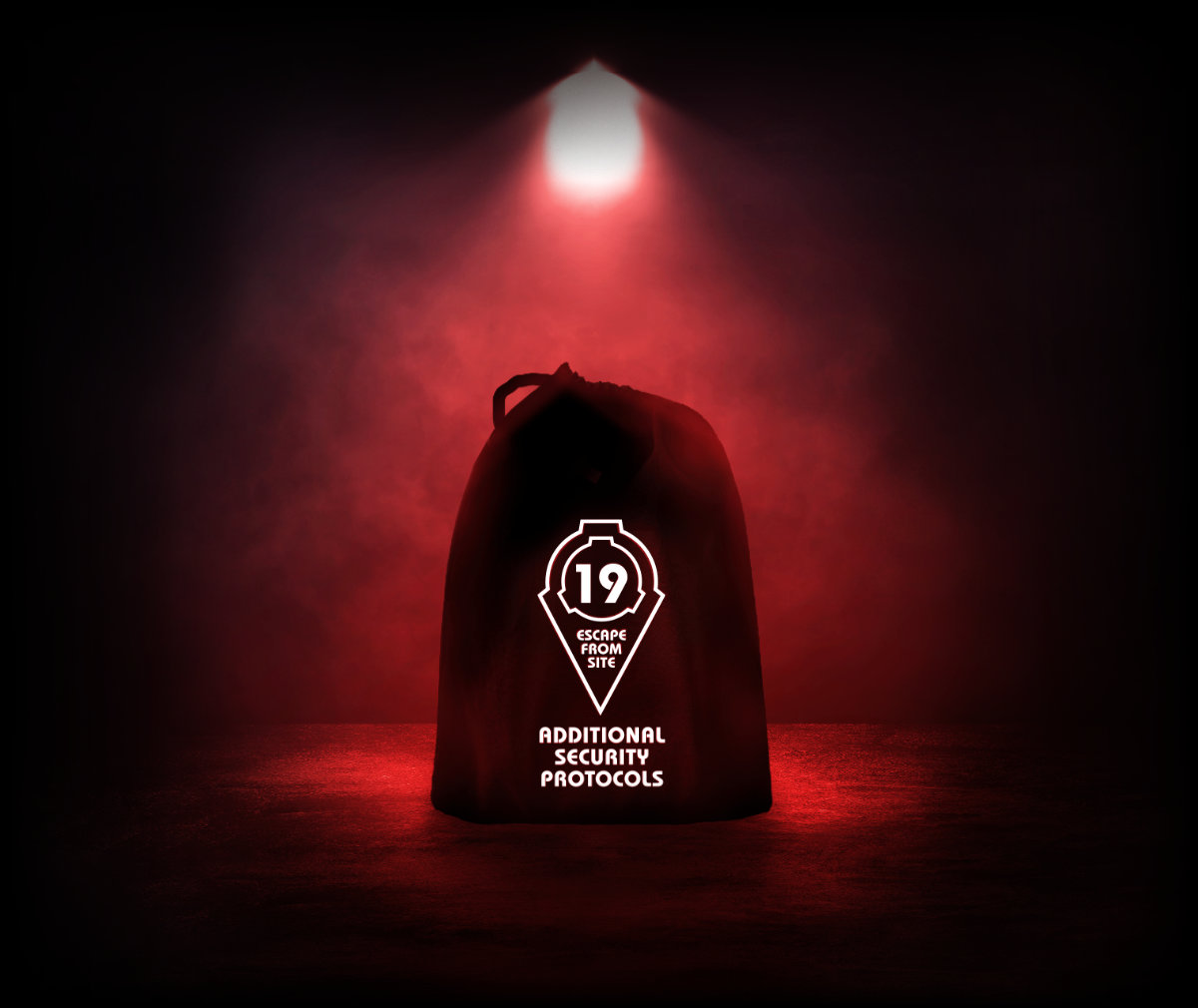 What will you find inside?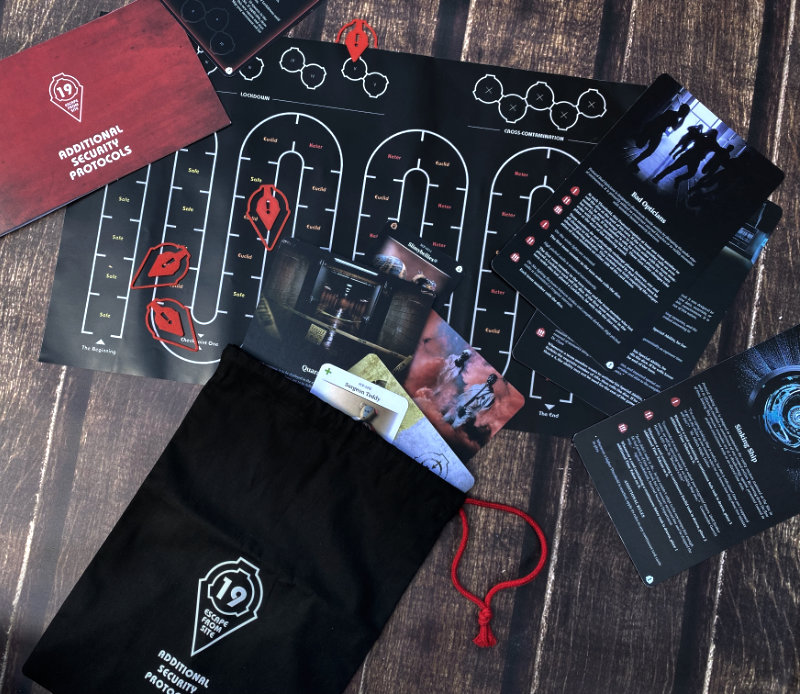 Then let's meet the two new Characters:
And SCP-5000, which could also now be part of your game...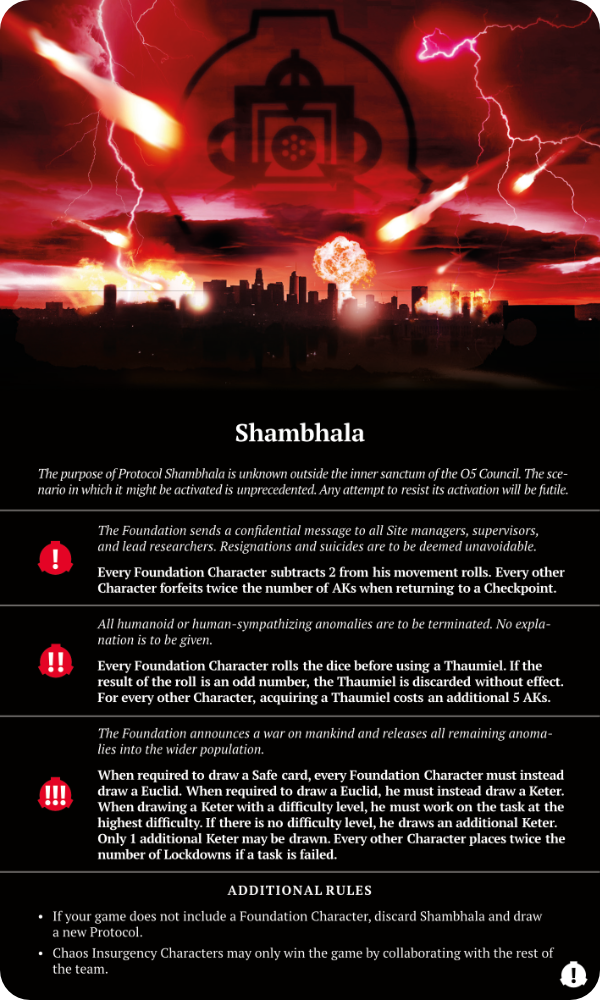 Buy it in a bundle with the Additional Security Protocols.
An extreme board game from the SCP universe. Will steal the dark hearts of any horror/adventure RPGs out there.
Exclusive set of scented candles inspired by the logos of different Groups of Interest.
EFS19 contains an exclusive Foundation candle, which is integral to gameplay. However, it will burn out over time, so we recommend ordering several of them.