The SCP-7000 Contest Pack
Enhance your Escape from Site 19 experience with this brand new booster pack. Based on the theme of luck, it contains six task cards that'll test your limits and a Thaumiel with a twist.
Just remember… fortune favors the brave!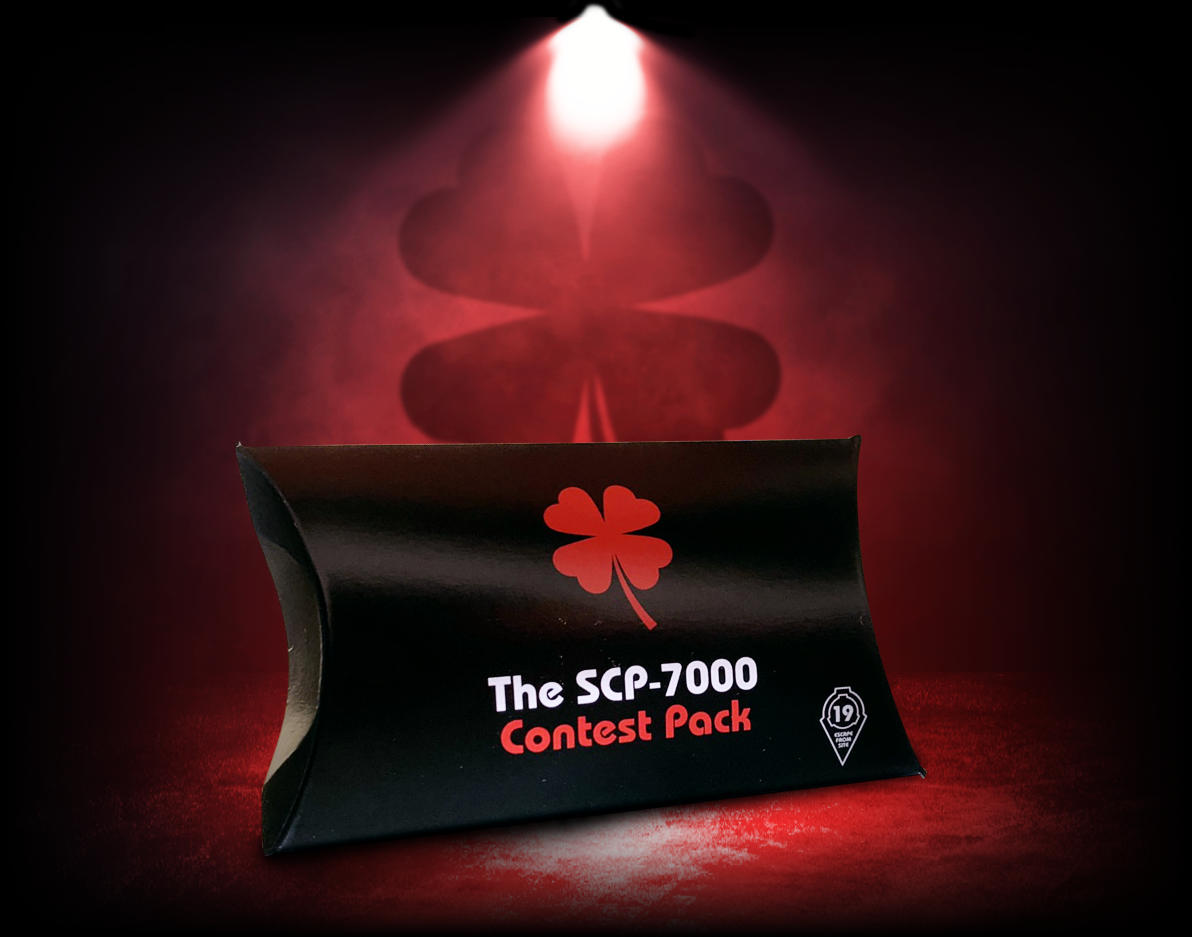 Buy EFS19 with the Additional Security Protocols expansion pack and The SCP-7000 Contest Pack in a bundle.
Out of stock, on pre-order